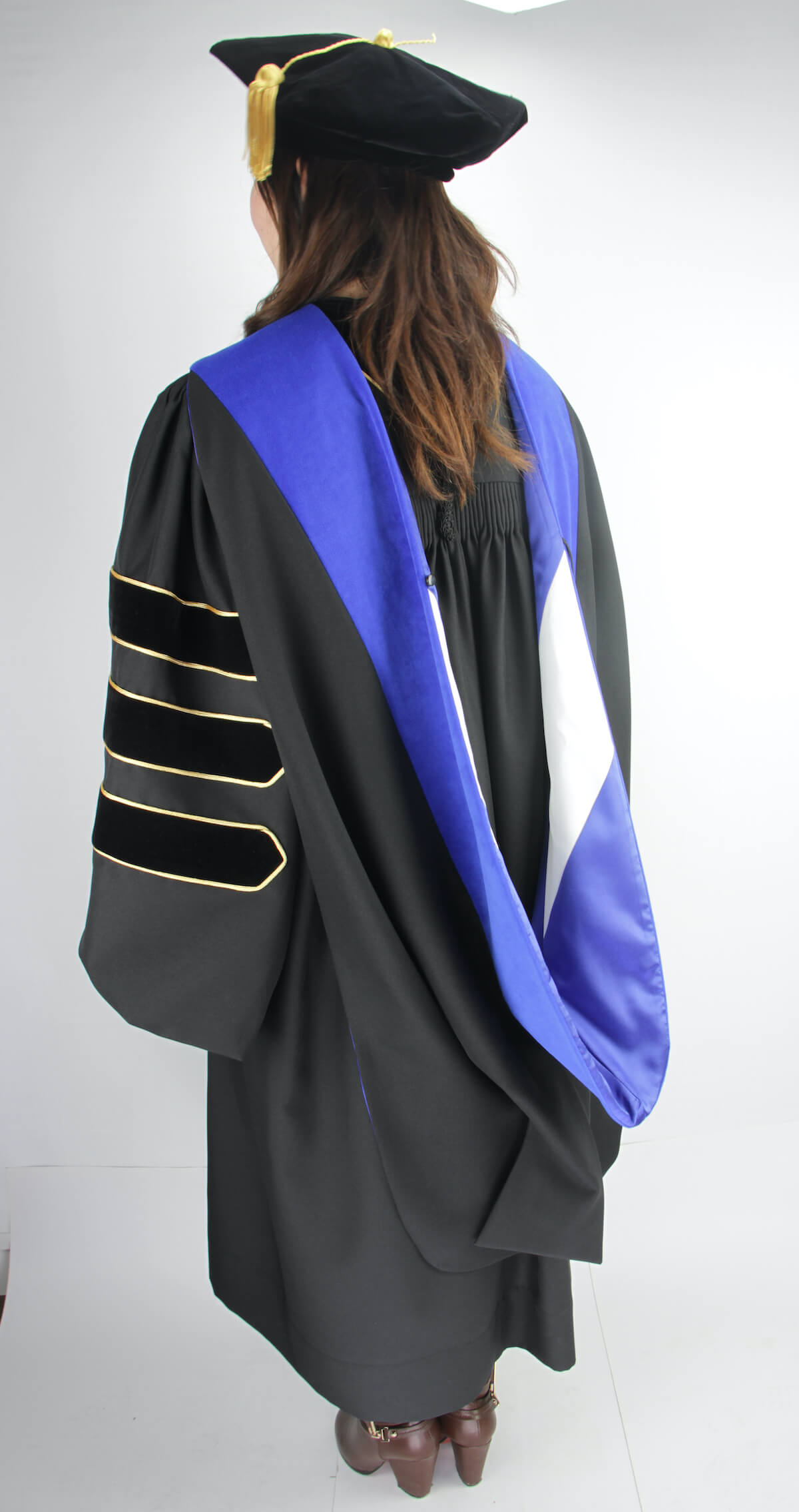 About Academic Hoods for Graduation
Academic hoods trace their history back to the medieval time period. There were colorful silk hoods and fur-lined hoods that were worn by academics in the 16th century. They became associated with learned people since hoods had mostly fallen out of fashion after window glazing became common among laymen in the 15th century.
The length and shape of the hood itself are designed to show the level of education the wearer has received. For example, a bachelor's hood has a "simple" design, meaning it only has a cow and liripipe (tail,) and was only three feet in length. The master's hood, was similar, but had a liripipe of four feet in length. Due to its high cost and low prestige, it was often omitted from academic dress – a tradition that continues today.